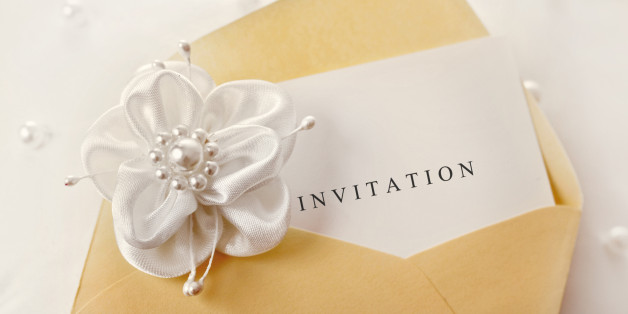 Anyone who has gone hunting for a wedding or engagement ring will know that there are four C's to consider: colour, cut, clarity and carat. These are the measurements by which the value of the precious stone, and thereby the ring, is determined.
Similarly, there are certain criteria you need to consider when you go hunting for your wedding invitations as well. Since this will be the first intimation to your guests of what your ceremony will consist of, it needs to be perfect and exact. Even if you are shopping for another event, you will need to consider the following things before purchasing the cards:
Quality and Quantity
These will depend on how much you are willing to spend. The 50th birthday invitations of your grandmother will require more and higher quality cards than, say, the 43rd. There are cards ranging all the way from the flimsy paper-esque to the unyielding, hard boards. There are materials that shimmer, glow or are chemically treated to give all kinds of reactions when the right actions are done. Add to that the number of cards you will need to print and then calculate accordingly. Ultimately, the card is something that needs to make an impression but will be thrown away 9 times out of 10. So don't spend too much time and effort on it.
Theme Colour
If you have gone to the select formal cards, then that means some thought has gone into planning the event as well. Decide on the colour scheme of your party and then pick the cards accordingly. If the theme is red or some such dark colour avoid printing cards on red paper; instead, choose a light coloured card and use hints of red to match the invite to the event. Party planners are good with colours and materials. Use them to handle your invites so that they come out looking professional.
Size and Lettering
These are mere details, but details matter when it comes to planning events and purchasing cards. The size of the card will depend on how much information needs to be on it. Typically, an invite will have the date, location and time of the event. In fancier events there will be dress code and RSVP information. If you want a smaller card, you have the option of making the font size smaller or reducing the amount of info on it. Remember however that if you have already decided on a theme, the font will have to reflect it; for instance, there are recognizable fonts associated with movie fandoms that you cannot change if you want the theme to feel authentic.
So next time you plan a party and need cards be mindful of the quality, quantity, and colour scheme and content.